She knew there had to be a better way.
The Talking College™ card decks were inspired by creator, Dr. Andrea Malkin Brenner, a college transition educator and author who draws on her 25 years of experience as a college professor and university administrator. 
Andrea has worked with tens of thousands of college freshmen over the years and has seen firsthand the challenges those students faced when they arrived underprepared for college life. She's also seen how parents struggle as they transition from the role of high school parent to the role of college parent.
BUY THE BOOK
It was from there that
Talking CollegeTM cards were born.
The Talking College™ cards provide insider tips and conversation prompts in a framework that elicits productive conversations about the challenges facing first-year college students. We believe that preparedness is key to a successful college transition. Practicing new routines and discussing unfamiliar and potentially challenging scenarios in advance offers almost-college students reassurance that the unknown isn't totally out of their control.
Encourage parents/guardians

to discuss their expectations, provide guidance, and communicate support to their college-bound students

Assist colleges

by better preparing incoming students, their families, and their peer leaders for the realities of what will be expected in their new campus community

Help college-bound students

share their opinions, concerns, engage in dialogue, and gain confidence in their independent decision-making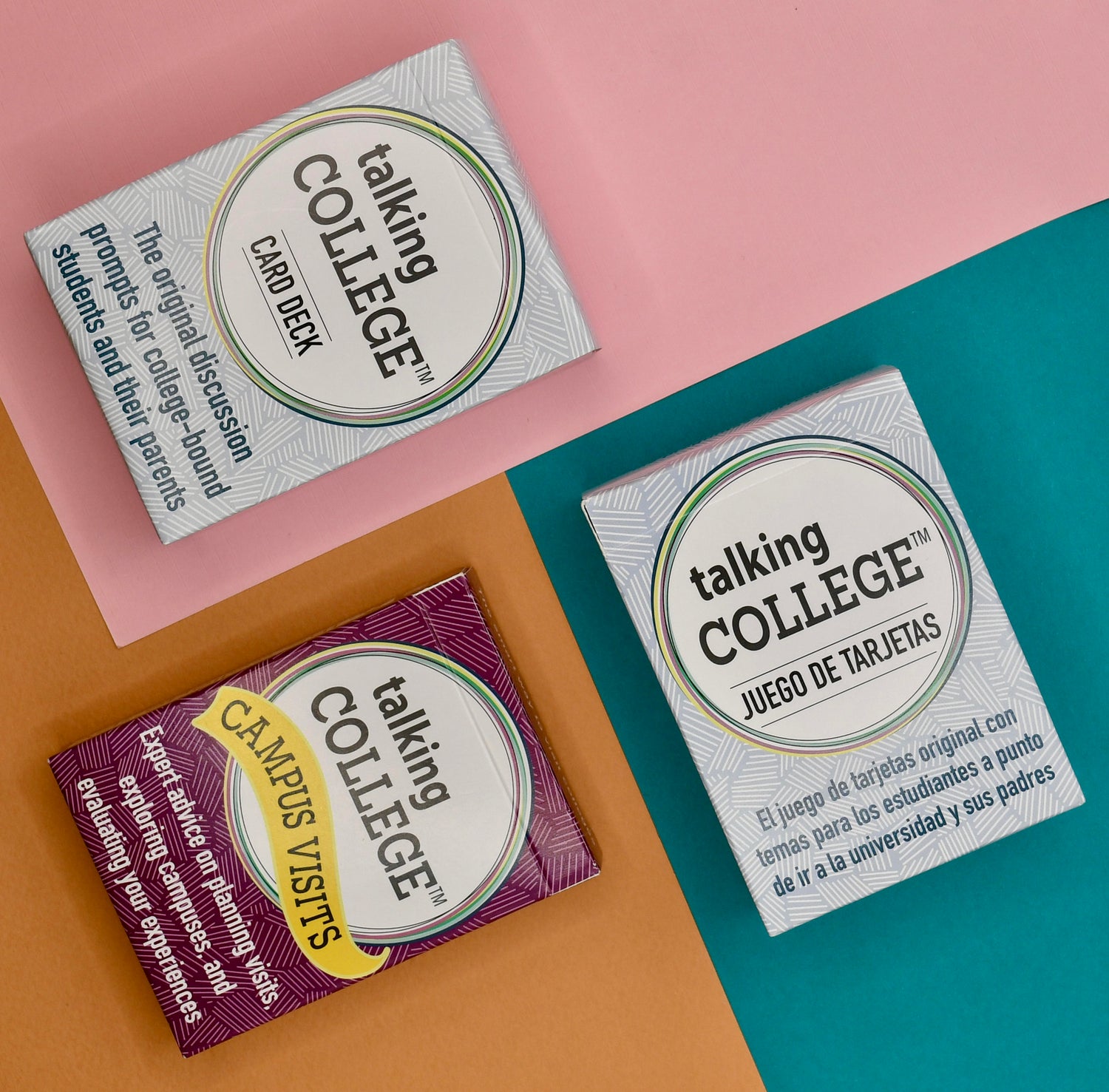 We're committed to helping families have these important conversations when they need them most. We hope Talking College™ cards become a useful tool to support your family during this exciting and important time. If you have a great idea for the next Talking College™ Card Deck, please let us know!
Looking for more resources? Check out Dr. Andrea Malkin Brenner's How to College: What to Know Before You Go (and When You're There), the first practical guide of its kind that helps students transition smoothly from high school to college.
MORE ABOUT ANDREA